Posts From Elaine Lyttleton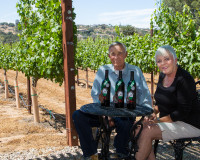 Norm and I sitting in our vineyard with our award winning wines!
Read More

▸
Our 2012 Estate wines are aging very nicely, and winning medals! The 2012 Estate Zinfandel and 2012 Estate Fonzi Field Blend has won Silver Medals at the prestigious New York Finger Lakes International Competition, with the 2012 Estate Petite Sirah
Read More

▸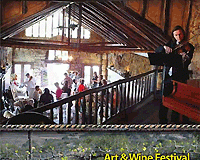 Dear Oenophiles, This is a link to the on-line version of the Ramona Valley Wine Region Magazine. I am a regular contributor to it, and they are also major sponsors of the Ramona Art & Wine Festival, our 2nd annual
Read More

▸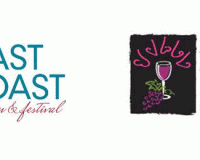 We just won a Bronze medal at the Toast of the Coast (S.D. County Fair) for our 2012 Zinfandel, and at the N.Y. Finger Lakes international competition we won a Bronze for our 2012 Petite Sirah and SILVER for both
Read More

▸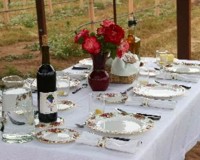 Chinook Ridge Picnic Patio, Hatfield View, The Love-Love Tree, El Corazon de la Vina, Dining Pavillion, Table Set at the Dining Pavillion.
Read More

▸
Sometimes when I reflect back on all the wine I drink I feel shame. Then I look into the glass and think about the workers in the vineyards and all of their hopes and dreams. If I didn't drink this
Read More

▸
Whenever I go through old magazines and come across wine information articles, I save them. Here is a compilation of some information I have collected, that you might find useful, or just handy for your next Trivia game!
Read More

▸
When we first looked at this property we were pleased to see a big avocado tree in the back yard, we all love avocado – or as Norm refers to them, Alligator Pear. My daughter and I immediately had visions
Read More

▸