Meet Our Team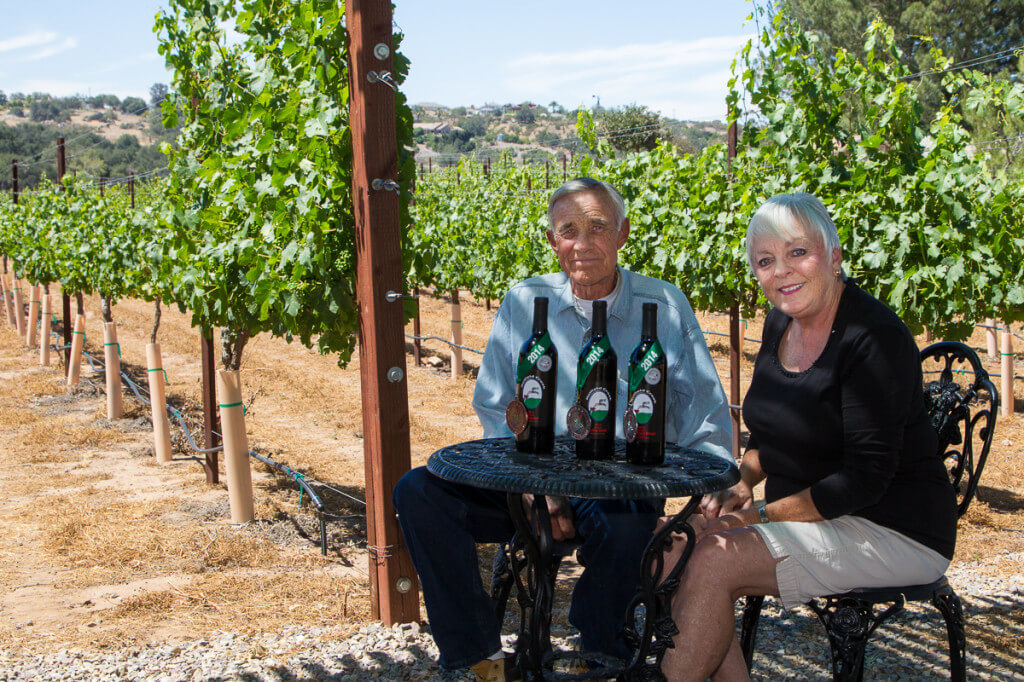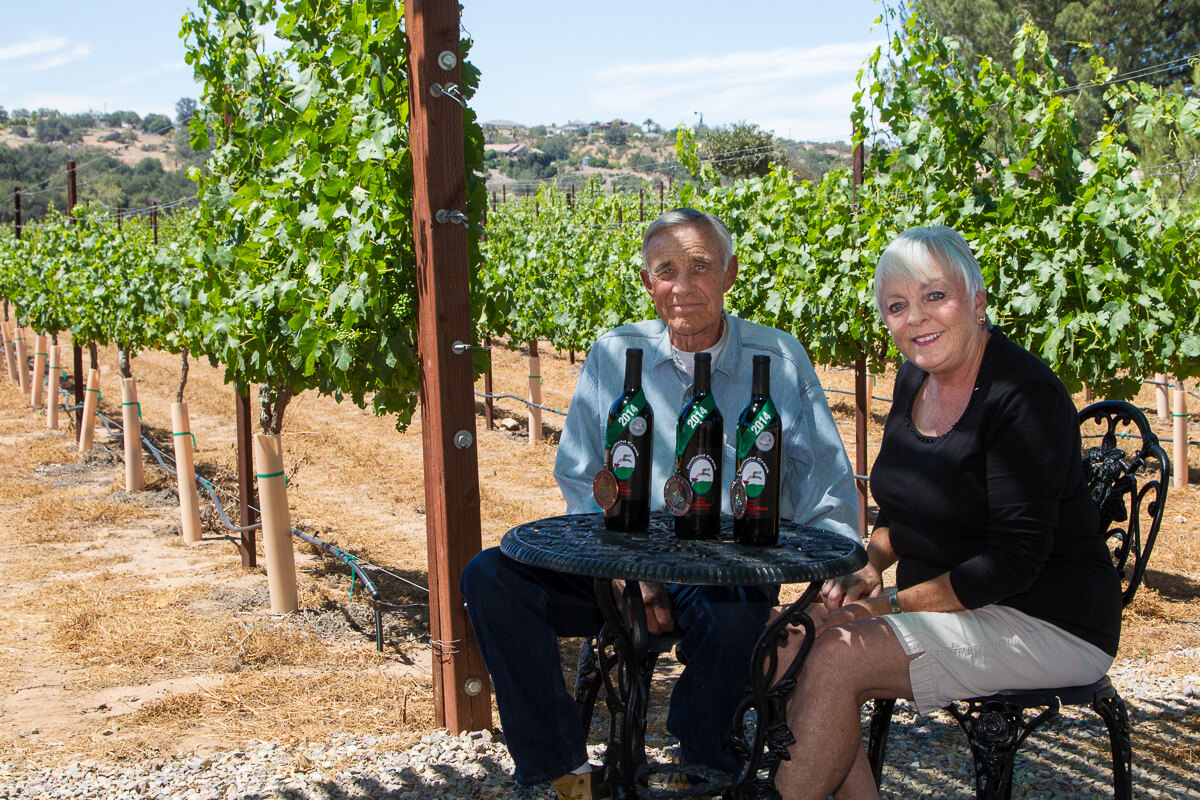 Norm and Elaine bought the 6 acre property in the Ramona AVA in 2006 and have combined their energy, enthusiasm, experience and passion for life to the development of Hatfield Creek Vineyards and Winery ever since.
While specializing in red wines (Zinfandel and Petite Sirah Estate grown) and winning medals in major international competitions, their main goal is to create a beautiful destination. Their Wine Club has doubled in the past year, with many new friends from "down the hill" coming to enjoy the peaceful ambiance and history on the property – antiques inside and remnants of an ancient native village, and a 1961 Navy Jet crash outside in the vineyard.
About Elaine Lyttleton
Elaine works endlessly marketing and promoting the Ramona Valley wineries, as well as their own enterprise. She is the Executive Wine Maker, Outside Sales Rep, Tasting Room Manager, Marketing & Promotions Manager, Assistant Bookkeeper, and Vineyard Manager. Elaine studied and received her Certificate in Wine Technology from Mira Costa College in 2011, and is a retired Enrolled Agent, formerly a partner in a tax practice in Carlsbad California.
She is a member of the Ramona Chamber of Commerce Economic Development Committee, President of the Ramona H.E.A.R.T. Mural Project, Vice-Chair of the Ramona Art and Wine Festival, and serves on the Program Committee of the Ramona Valley Vineyard Association. She's on the Board of Directors of both the San Diego County Farm Bureau and San Diego Regional Irrigated Lands Group.
About Norm Case
Norm Case retired from the Monterey Park Fire Department after 32 years and continued his work buying, selling, maintaining, rehabilitating and managing apartment buildings. He is bringing these valuable talents as well as his experience as an owner of 2 successful restaurants, to Hatfield Creek Vineyards and Winery. Norm has led the installation of the 3 acre vineyard, built a water tower which is the keystone of the irrigation system, built a Pavilion in the vineyard to shade workers at rest, grapes during harvest and family and friends during luncheons in the vineyard. He has built many "Destination Resorts" around the property for the pleasure of guests, and while local contractor Bill Freeman built the Barn building with Wine Cellar downstairs and Tasting Room upstairs, Norm has finished the interior himself. A garage wing has recently been completed, housing Norm's workshop and a Carriage House aka "Norm's Museum".
The 2016 acquisition of an adjacent property in conjunction with other family members will expand the vineyards by another 1.5 acres.
Our Team
Susan Pacheco – Assistant Wine Maker
Kenny Tinsley – Tasting Room Barista
Tammy Tinsley – Social Media Manager & Tasting Room Barista
Eddie Brisendine – Assistant Manager & Tasting Room Barista
Debbie Warren – Tasting Room Barista
Terrie Lopez – Tasting Room Barista
Michele Fleming – Tasting Room Barista
Kim Spero – Tasting Room Barista
Nancy Bernstorff, Tasting Room Barista
Kitty Brisendine – Assistant Wine Maker, Caterer
FRI - SAT - SUN
11am - 5pm

Don't be shy. Let us know if you have any questions!