Nearby Lodging
Come enjoy these beautiful destinations
---
Riviera Oaks Resort & Racquet Club
25382 Pappas Road  Ramona, California 92065
Phone: 1-760-788-7711     Reservations: 1-800-438-2929
Located only 20 minutes from our winery, Riviera Oaks is a great place to unwind after a Ramona Wine Tour.  Let them know that Hatfield Creek Vineyards & Winery referred you when you book your stay.








Nestled deep inside the tranquil San Vicente Valley, the Riviera Oaks Resort in Ramona, California offers a complete escape from the chaos of city life, transporting you to a revitalizing rural environment. Spacious 1 and 2 bedroom suites with all of the comforts of home, including a fireplace in each suite offer a wonderful retreat. All of the suites are fully furnished and feature well-equipped kitchens.
The family-friendly resort features 16 tennis courts, pickleball, hiking trails and horseback riding! If relaxation is your sport of choice, the Riviera Oaks Resort has two large swimming pools, two whirlpool spas and a fabulous Day Spa for the ultimate in pampered relaxation!
Let your stress melt away at the Riviera Oaks Resort & Racquet Club!
---
24340 Highway 78 Ramona, CA 92065
Reservations: (760) 788-3085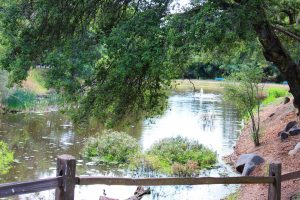 Ramona Oaks RV Park is one of San Diego's best RV Camping secrets!
No concrete pads here, wild turkeys run throughout the park and many bird species including red-headed woodpeckers and baby ducks rest here. Nestled in gently sloping foothills and just 35 miles from San Diego Zoo, Seaworld & waterfront, RVers absolutely love this park populated with giant oaks, pepper trees and eucalyptus. About 20 minutes from Poway, Escondido, Lakeside, I-15 and Hwy 52 and I-8 in Ramona, California, this beautiful, 110 acre, terraced retreat is close to city life but far enough away to enjoy the tranquil beauty of the area.
---
Check Availability and Book on Airbnb >
We deliver Rosie and select specialties, you show up, have some wine at the local vineyard and enjoy yourself! Rosie is a 15 foot long 1964 Oasis camper – with a vintage makeover and ready for your relaxation. With 3 sleeping areas, she can accommodate up to 5 guests. There is 1 bathroom area with a composting toilet. The inside is 7 ft wide with an ice box, three burner stove, oven, sink, air conditioning, coffee maker, all new cabinets and flooring, full set of dishes, silverware and everything for your stay.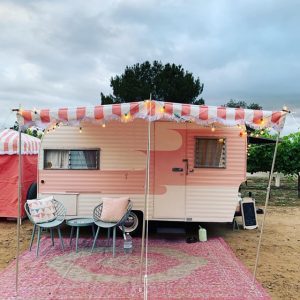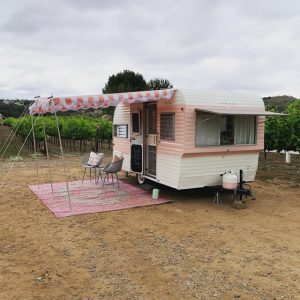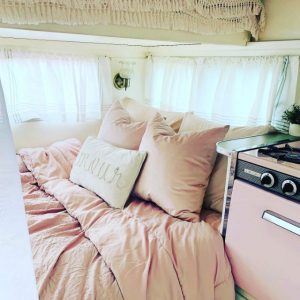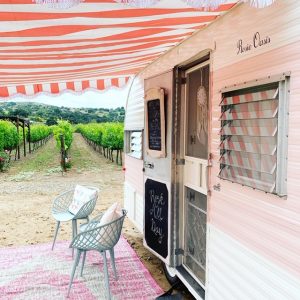 ---
Check Availability and Book on Airbnb >
A spacious country estate in Ramona. 8 guests, 4 bedrooms, 4 beds, 2.5 baths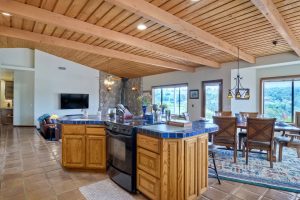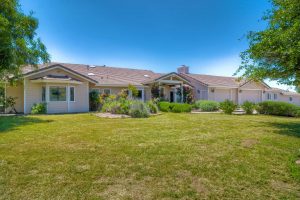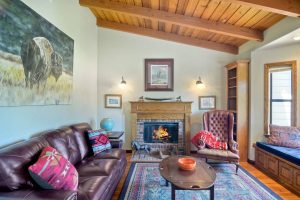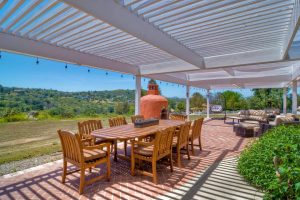 FRI - SAT - SUN
11am - 5pm

Don't be shy. Let us know if you have any questions!