Wine Tours
Limo Wine Tours & Party Bus
Aall In Limo & Party Bus
https://www.aallinlimo.com/wine-tours/

We have recently established a partnership with San Diego's Aall In Limo & Party Bus. Aall In Limo & Party Bus provides limousine and party bus chauffeured services throughout San Diego. Since 2005, they have been providing top notch wine tour limo service to wineries in the region.
You can get 2 for 1 tastings at our winery when you book your wine tasting tour and bring your group with Aall In Limo & Party Bus.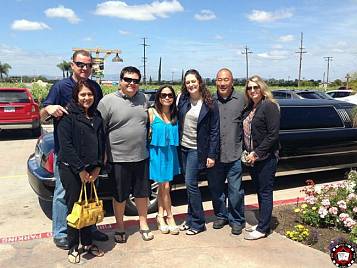 Redeem at Hatfield Creek Winery. Valid only with Aall In Limo & Party Bus Services
Arrive Alive Rides
https://www.arrivealiverides.com/transport-services
760-703-4370
We can host your holiday parties or Entertain your Goth Wedding, by shuttling your guest in this unique style!
No bad vibes here, with the Boomin' Tunes and the Neon Blue Lights, You Feel like your Riding in a Dream…This is for the Living Lets Keep it That Way AND Remember Don't Drink and Drive Arrive Alive.
24 hours 760-703-4370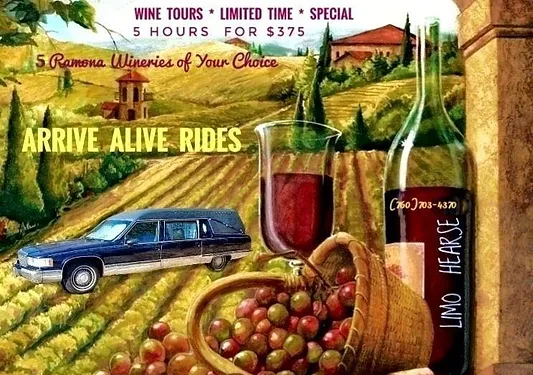 FRI - SAT - SUN
11am - 5pm

Don't be shy. Let us know if you have any questions!