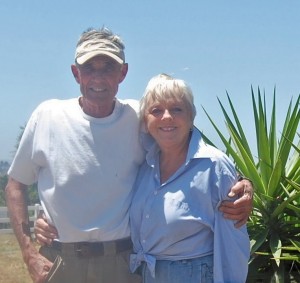 In retrospect, if I'd known what a Blog was at the time, and how to use one to communicate to friends, family and fans, I would have begun this process back in 2006. However I didn't, so better late than never – right?
Our 4th anniversary of closing escrow and moving to our 5.75 acres in the Ramona Valley AVA (American Viticultural Area) is coming up on July 27th, 2010. Almost everyone we know, or new people we meet, want to know the why and how we got started on this massive project of planting a wine grape vineyard and building a winery at our ages. We were at the time, 59 and 64 and had only been together as a couple for less than 2 years.
My single women friends are envious that I found a lovely man, and Norm's friends and family question his sanity at coming out of retirement after ten years and beginning a new career. He doesn't even drink wine for heaven's sake!
So this blog is intended to tell our story from Day 1, and to relay our progress as we go.
Stay tuned.
Cheers,
Elaine