Vancouver Island now sports a blossoming wine and cider industry – which was not there when I left 33 years ago. Their brochure welcomes you to the "Wine Islands" where there are more than 80 vineyards growing grapes for over 40 wineries on Vancouver Island and the Gulf Islands. They are growing primarily Pinot Noir, Maréchal Foch, Ortega and Pinot Gris. Unfortunately we were passing by the wineries when they were closed, most of them being open only on weekends during the fall and winter months. We did stop to enjoy a cider tasting though, I have never known my Mum and me to pass up a cider!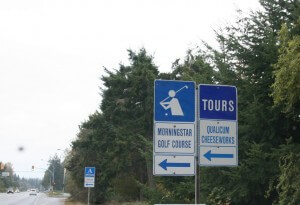 Norm was very impressed with the efforts the Provincial and local governments are taking to promote their tourism industry. Winery, Artisan and Lodging businesses are provided with special signage to make it easier for the traveller to leave their dollars behind. Here are some of the signs we saw: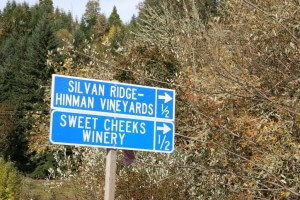 OREGON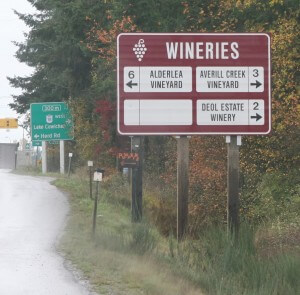 BRITISH COLUMBIA
There is similar signage along the highways and byways in Oregon too. We plan to lobby our governments here for similar signs of support!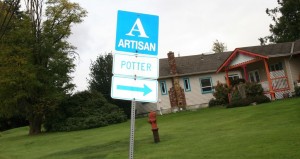 BRITISH COLUMBIA
It was a wonderful, relaxing trip. I did 90% of the driving which I like to do anyway, but I did make Norm drive through Seattle, Tacoma and Olympia WA on a Friday afternoon – a nasty commute! We stopped at Fife WA to stock up at Johnny's Restaurant for their delicious spices, which I have trouble finding anywhere else, and cannot live without. They are the secret to my BBQ Chicken, Macaroni Salad and other family favorites.
Cheers,
Elaine