Veteran's Day 2010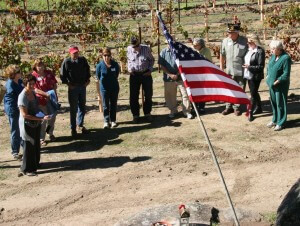 The first annual Veteran's Day ceremony was celebrated at the memorial in the vineyard, dedicated to the two Navy pilots were lost when their plane crashed here in 1961. Their story is documented in a former Blog.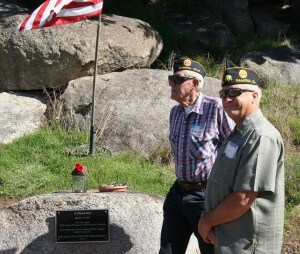 Several Charter members, Memorial Vine owners, members of the local American Legion post, and a lay practitioner from Seaside church in Encinitas came to honor all Veterans.
Mike, from the American Legion began the ceremony with prayers and Norm told some of the story about the Navy jet crash. I mentioned the current service by Norm's son, Matt who is in the U.S. Navy and my own father who was in the Canadian Navy during World War II. Michelle Tiernan from Seaside ended with a benediction, and four men in attendance who are veterans saluted the flag. It was short, sweet and quite moving.
The ceremony was followed by lunch with wine (what a surprise!) We have already marked our calendars for 11/11/11 at 11 a.m. for next year's event. We hope some of you will join us.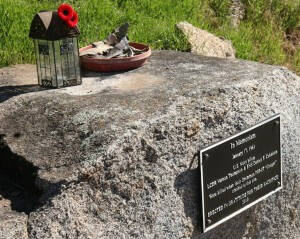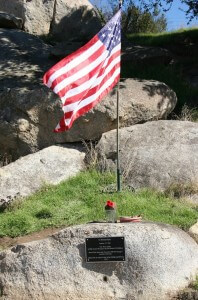 Sincerely,
Elaine & Norm